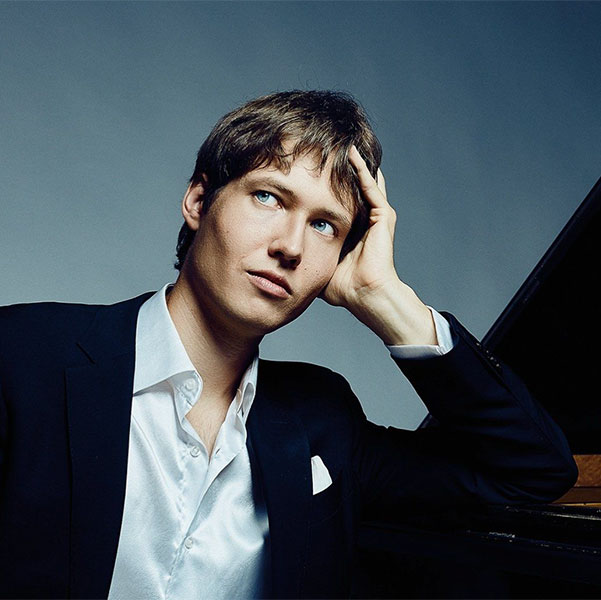 Igor Andreev
Klavierbegleitung - accompagnement musical
Igor Andreev was born in Kaliningrad in Russia and discovered his passion for the piano at the age of 5. After first musical impulses in Kaliningrad received from Vladimir Slobodyan, Igor was promoted at a young age at the Conservatory in St. Petersburg by Prof. Vladimir Suslov. He continued his studies at the University of the Arts in Berne in the class of Prof. Tomasz Herbut, where he devoted himself to the chamber music at the same time.
In 2017, Igor completed his Master Specialized studies at the Bern University of the Arts and received the Tschumi Prize for the best graduate. In the current time he is developing artistically with Prof. Konstantin Lifschitz in Lucerne.
As a soloist and chamber musician Igor performs in concert halls throughout the world. He gives concerts as a soloist with symphony orchestras.
In addition to the solo repertoire Igor Andreev pays much attention to chamber music. He is a prize winner of the Sviridov International Competition in St. Petersburg (2005), Shostakovich International Competition in Moscow (2010) and the "Three centuries of classical romances" international competition in St. Petersburg (2012). He expands these multifaceted activities by collaborating with professors like Antonio Meneses, Gertrud Weinmeister and Tianwa Yang as an accompanist at the Bern University of the Arts where he works since 2015. Moreover, he gives concerts on historical fortepiano with viola professor Gertrud Weinmeister, and also performs together with Antonio Meneses.
In 2018 he founded his own Equilibris Piano Trio with whom he performs in the main festivals in Switzerland and in Europe, moreover since 2019 he runs his own project Piano Trio
Fest.