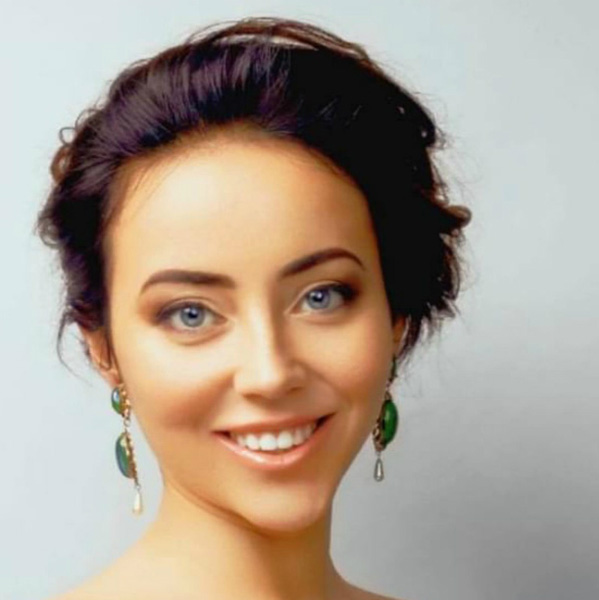 Yevheniya Lysohor
Klavierbegleitung - accompagnement musical

Yevheniya has developed her love for music since she was only 2 and a half years old. Her first music teacher was her grandmother, who was a pianist. Very soon after, she started playing all Bach's inventions by heart and met her main music teacher in life, Vsevolod Vorobyev. The little piano princess was able to play with an orchestra a month after her studies. She then started winning international competition awards and continued her studies at the Kyiv Academy of Arts for gifted children and graduated with the highest grade points. After few years her dream came true and she moved to Italy and entered to the Cremona conservatory of Music where she won Kiwanis and Vincenzo Maris Scholarships as the top student of the school. During student years she fell in love in chamber music creating various ensembles. Her piano quintet (where Anastasiya Petryshak was the first violin) was invited in tournee in South Korea to open new super big concert halls like Goryeong Gun Nuri Hall. Yevheniya was awarded the Lions Club scholarship for her special contributions to the development of the musical community in Cremona. In Italy she studied with Lorenzo Di Bella, Maurizio Baglini, Peter Frankl, and Wolfram Schmitt-Leonardy.

​Yevheniya was featured in soloist piano concert series for "Piano Milan" and "La Biennale di Venezia". She performed the entire eight Beethoven Sonatas twice for the Cremona Piano Forum in the span of only two months (including Appassionata, Waldstein and Pathetique). She participated in the world's premiere of both of the Bach WTC volumes at Palazzo Vecchio in Florence.

In chamber ensembles, Yevheniya played with world renown musicians such as Maxim Vengerov (this time not violin, but triangle!) and Alessandro Baricco in the premiere performance of "Aforismi", composed by Vladimir Mendelssohn for the "Cremona Musica Awards"; with Franco Petracchi performing Felix Mendelssohn's piano sextet at one of the most prestigious theaters in Italy, Teatro Ponchielli; with Laura Gorna and Francesco Fiore in a trio performing Kreisler's works in Manfredini Concert Hall; with Cihat Askin and Sevil Ulucan-Weinstein in a trio performing in the project "Violins of Hope"; with Sara Zeneli giving concerts at Museo di Teatro alla Scala and the Vatican Museum; performed concerts for Gioventù musicale with Margherita Succio. For several years in a row, Yevheniya participated in the Stradivari Festival. She is often invited to play in Arvedi Auditorium at the Museo di Violino of Cremona, one of the most prestigious halls in Europe.

​As an accompanist, Yevheniya collaborated with opera singers such as Mario Luperi, Sonia Prina, Orazio Mori, and Sebastian Ferrada. She also recorded a CD of Ukrainian Romances with the People's Artist of Ukrain Femiy Mustafaev on the poetry of Taras Shevchenko.


Yevheniya Lysohor's main purpose is to serve people. She was always seen participating in charitable events, where she played for earthquake victims, mentally disabled children, cancer patients, and those who have affected by COVID19.

Yevheniya was invited by The Violin Channel of New York to hold a lecture concert during COVID19 lockdown and received 13,000 views in the first 24 hours.

​Yevheniya also devotes herself to teaching. Her students are laureates of international competitions. She regularly gives masterclass for students from all around the world. Collaborating with iClassical Academy, Yevheniya gave masterclass in chamber music along with Shlomo Mintz.

Yevheniya loves singing and holds a master's degree in opera singing after studying with world class opera master Mario Luperi. She speaks six languages and continues to study foreign languages. She also has a passion for cooking, which she started her own foodblog with her own performance as background music.

Yevheniya loves public life and the public adores talents. Many European newspapers and magazines have articles dedicated to the young gifted pianist Yevheniya Lysohor.