The International Summer Academy Biel will be held this year! Register now!
Masterclasses with orchestra in residence: 11th to 19th July, 2020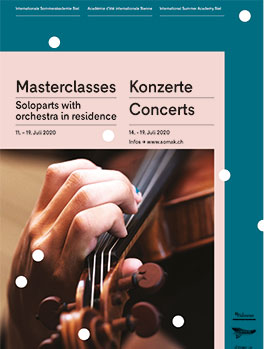 The International Summer Academy Biel promotes particularly talented music students as well as young instrumentalists and singers from all over the world in annual master classes held in July.

The lecturers are all internationally renowned personalities who hold professorships at Swiss or foreign universities. A special feature of the Summer Academy Biel is the participation of a professional orchestra. Students are thus offered the unique opportunity to rehearse and perform as soloists with orchestral accompaniment.

The Masterclasses are accompanied by concerts of the lecturers, final concerts of the Masterclasses and orchestra concerts with soloists from the Masterclasses.